Leveraging the power and scalability of the mighty Microsoft Dynamics 365 Business Central
Why develop proprietary systems when Microsoft's next generation of ERP comes with core best of breed financial accounting, banking, security and technology frameworks?
Elysys leverages the power and scalability of the mighty Microsoft Dynamics 365 Business Central platform. We bring sustainable advantage, particularly for the delivery of highly specialized treasury management applications.
Start solving your problems
Features
Straight through processing from front to back
Enterprise type of applications providing a uniform user experience accross all departments and a single sign-on. With a single Source of thruth (SSOT) model your eliminate the silos between accounting and investments managements, it then allows you to make data-drive decisions.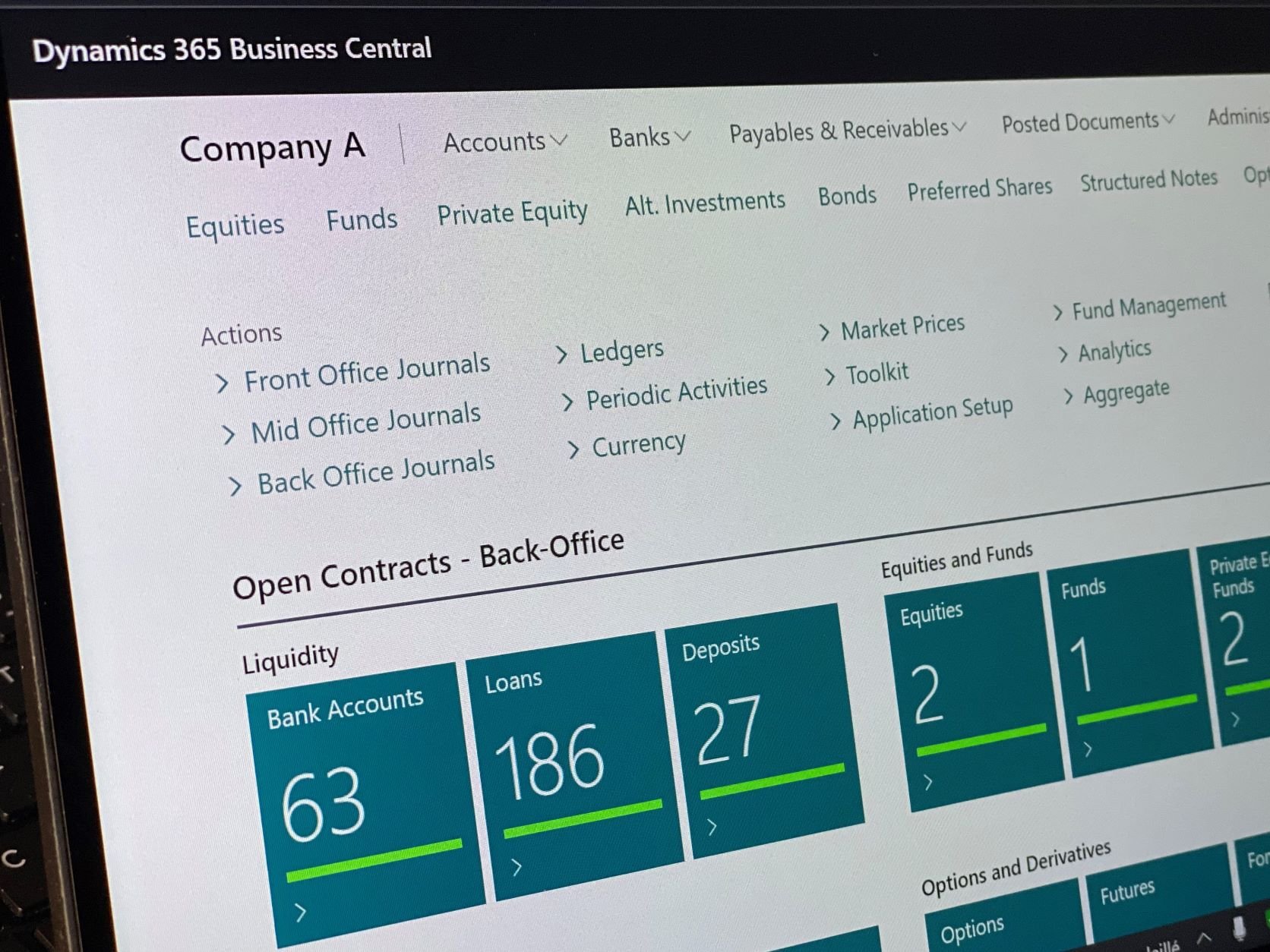 Aggregate, visualize...
Slice and dice...
without limits
Create bespoke dashboards and reports for any investments and financial data effortlessly. Drill down to detailed transactions when necessary.

Aggregate all financial and non-financial assets across the entire portoflio and asset types. Produce financial consolidation for groups at multiple levels.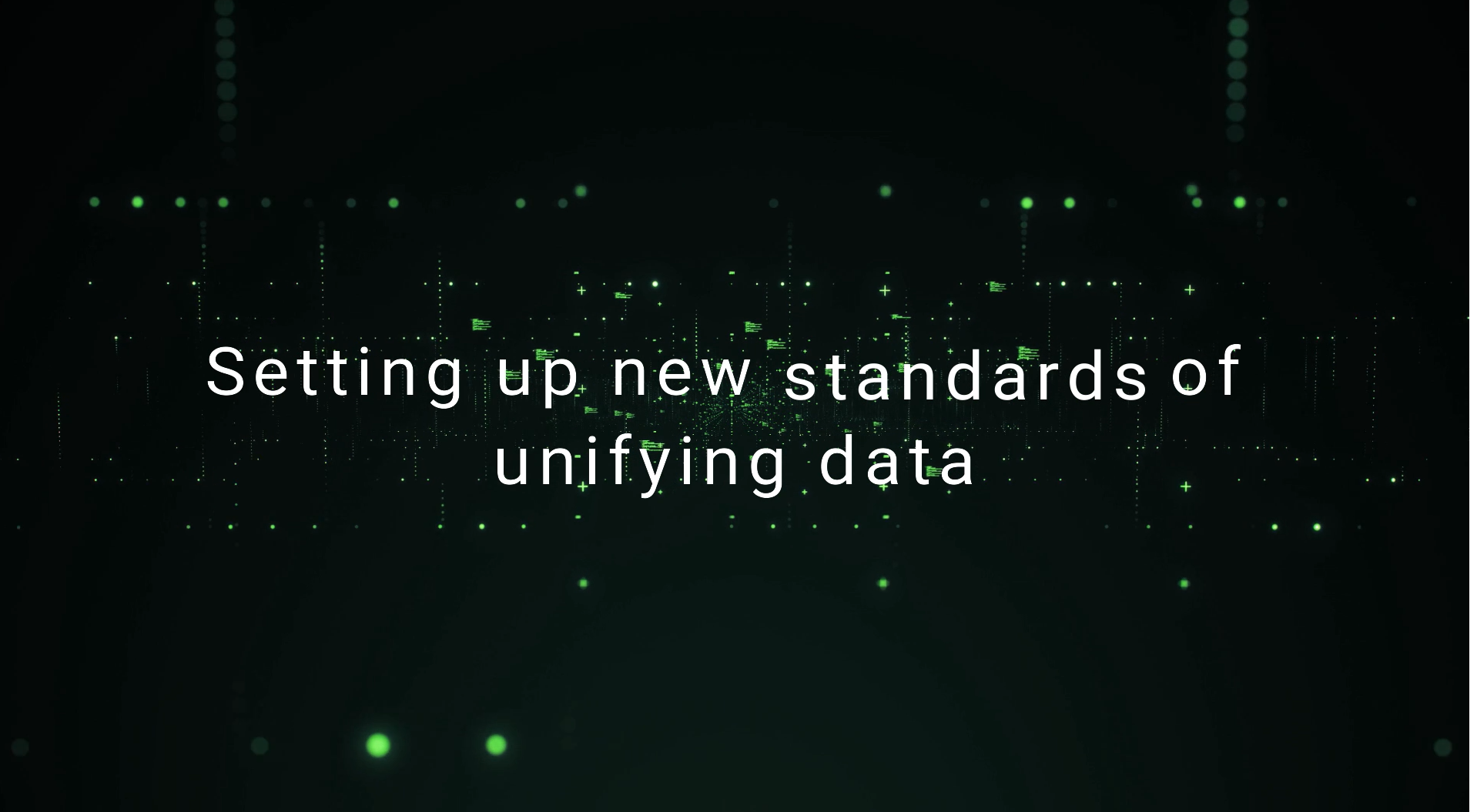 From the simplest to the most complex financial instruments, we've got you covered
For the last 15 years we have been introducing a broad range of modules spanning paper investments, money markets, derivatives, structured product but also private equities funds and alternative investments (including private and public equities, Funds, Bonds, Alts, Options, Futures, Forwards, Swaps, etc...).

We provide advanced cash management features for cash flow forecasting, loans (traditional and structured) and deposit management.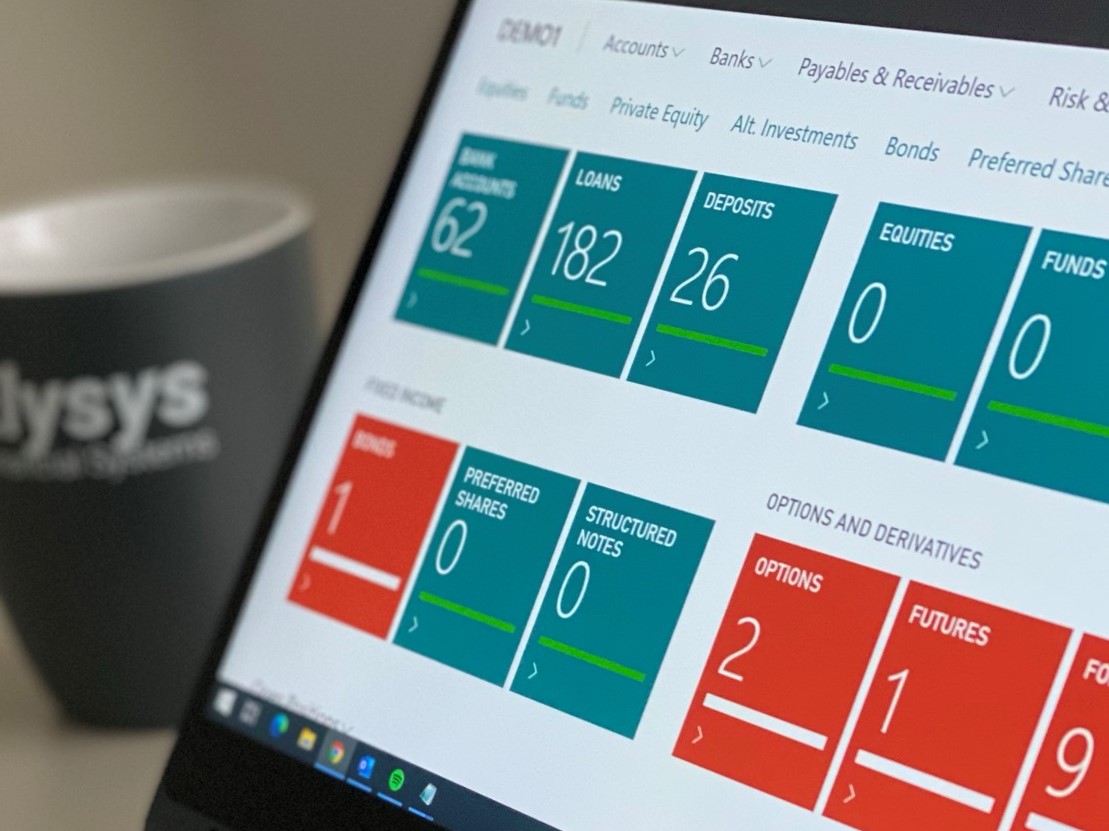 Automate workflow and processes
Create one step or multi-steps workflows easily and optimise the flow of documents and data across users and departments. Setup notifications and send links to remote users on any device.
Setup audit trails and logs according to your internal compliance rules. Leverage the use of the mighty Microsoft Dynamics 365 Business Central platform for your security and control.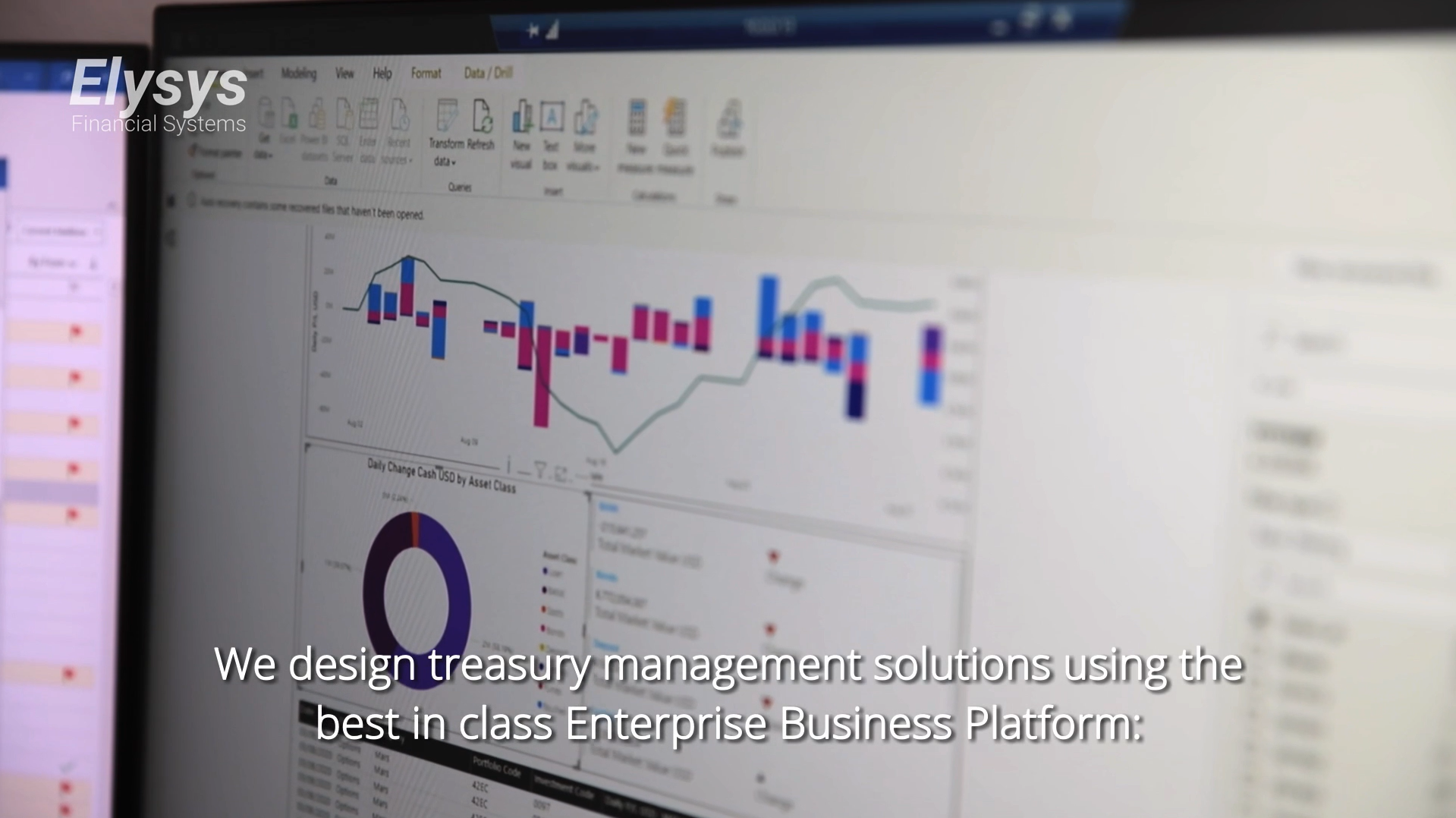 Easily connect to custodians and brokers worldwide
Our datafeed service is designed to bring in transactions and positions statements from custodians banks and brokers directly, securely and seamlessly into Elysys.
Front-Office trades processing with the ability to generate orders for transmission to brokers, custodians, etc… Bring in transactions and positions directly from third parties throught secured channels.
Interface directly with custodians for higher volume of transactions with a number of largest players in the industry globally ( Custodians, Banks, Funds Managers, Brokers, Market Data and Clearers)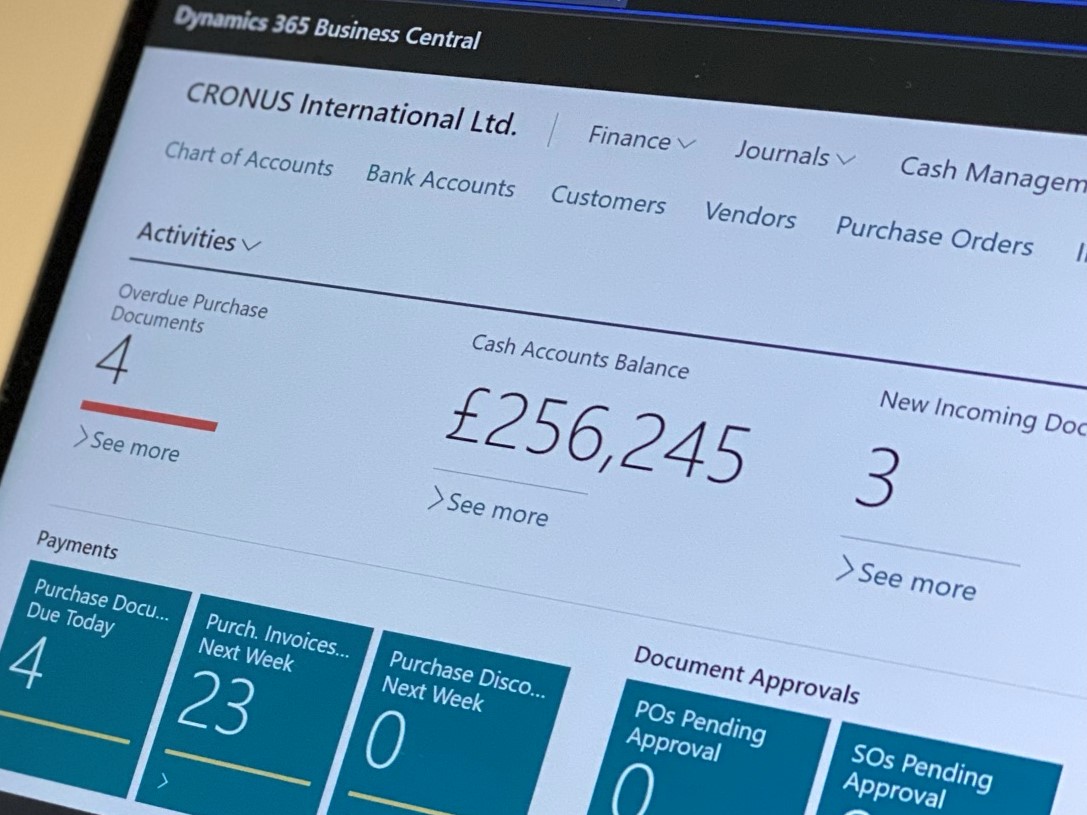 Automatic aggregation of all assets and liabilities across the board
With a single, aggregated and structured source of data the reporting and analysis task is made easier from day one.
Reporting: Use our standard reports or customise your own. Our open technology reporting tool is fast to learn and enable you to design the report you need.
Analysis: Ratio such as Time Weighted Returns, Standard Deviation are pre-calculated and stored as 'measures' in our data platform providing most advanced insight across portfolio and financial data.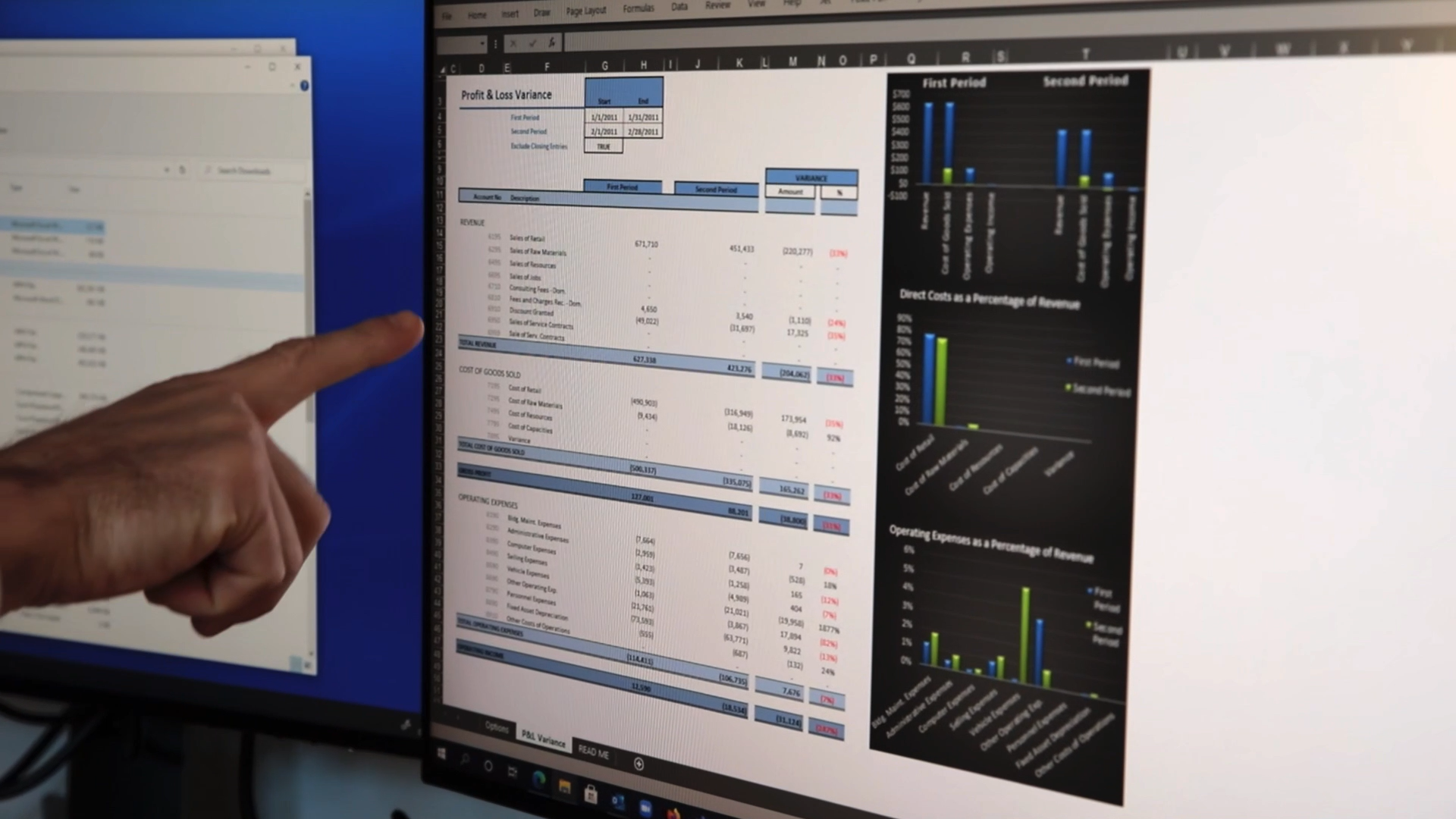 SERVICES
Bring in the Experts
Specialised financial services consultancy
Accounting
Wealth management
Corporate finance
Structured finance
Reporting and performance measurements
IT system and infrastructure management
Cloud and on-Prem deployment
Management and maintenance
Security hardening
Scope Analysis & Bespoke Development
Legacy system audit
Business requirements gathering
Detailed proposal
Bespoke software developments
Implementation services and ongoing support
Training
Setup
Data migration
Reports customization
Elysys brought the expertise we needed to achieve measurable results
CTO, US based investment and insurance group