Years of experience, a passion for building great software and an industry specific, professional service
Elysys is a world-leading provider of unified software solutions for financial services companies of all sizes
Innovation & Expertise
Our mission is to continue to inspire our clients to achieve their long-term business strategies by providing them with innovative and intelligent business applications that help them run their entire business and deliver greater insights.
Since 2006, Elysys has pioneered the use of Microsoft enterprise business applications in the financial services sector with a vision to bring the most innovative, comprehensive and cost-effective value proposition.
Ultimate solutions for Financial Services
Supporting the financial sector since 2006
2006 - First large family office project
At this time there was a technology gap for integrated investments accounting systems to solve reliable and accurate straight through processing needs. To solve that gap, Elysys envisioned to implement and deploy a system based on the same design principle of ERPs.
2013 - First Microsoft CfMD certifications
CfMD 'Certifed for Microsoft Dynamics' for Elysys investments and loans management modules.
2017 - Global reach
We support our clients globally, whether direct or through our network of strategic partners.
2020 - Buy-side and sell-side projects
After spending 15 years serving the 'Buy-side' industry we have naturally evolved into productizing the 'Sell-side' with large developments of mission critical and front office applications.
Vision
Accelerating digital transformation within financial services
>>
Passion
The core of how we operate. It's the core of Elysys and has been since it's early inception.
>>
Integrity
We are consistently open, honest, ethical and genuine.
>>
Innovation
We stay ahead of the innovation curve at the crossroads between financial services and tech industry.
>>
Customer Commitment
We're always proactive, looking for the best solutions for our customers. We eliminate 'Work in Progress', get feedback early and adapt our operating methods to fulfill.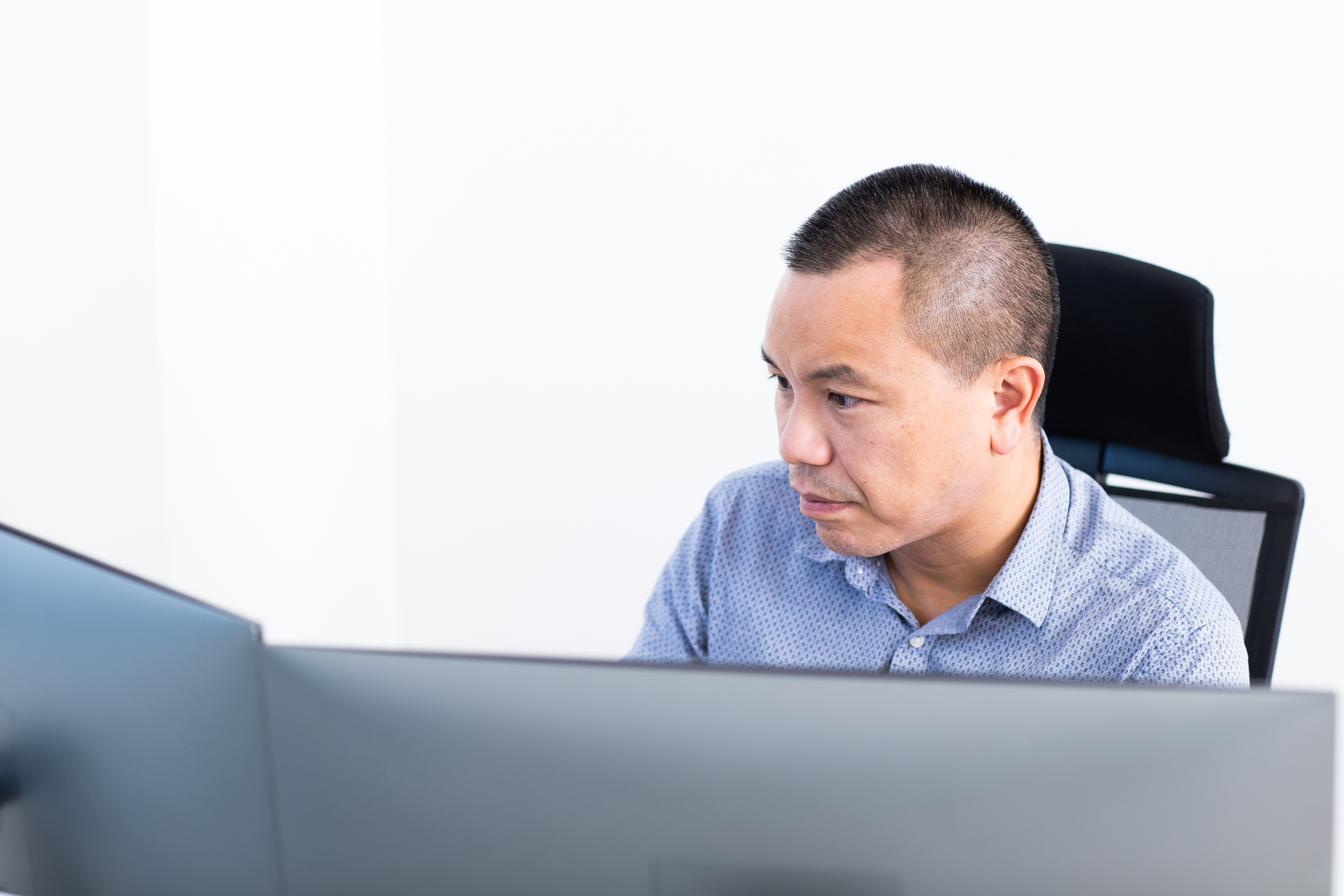 WHO WE SERVE
Servicing the buy-side and the sell-side
Over the last 15 years we have been growing our solutions and services for the buy-side, Family offices in particular. Most recently we have also been delvering systems to the sell-side of the financial industry such as debts securitization projects.
We operate globally, on a direct basis as well as through our network of regional partners . Our client base spans North and South America, Europe, Middle East, Asia and Autralia and New Zealand and operate under many different jurisdictions.
We serve private and institutional clients for their investment / Capital market operations, we also support them with their corporate finance activity.
Max Wattel
Managing Director
Max has an educational background in Computer Science and Management Information Systems with over 20 years of experience in the software industry including the past 15 years at Elysys. Prior to joining Elysys, Max was MIS Manager at Sonatest PLC, UK where he spent 8 years after starting his career as a software design engineer at British Nuclear Fuel Limited.
Max joined Elysys in 2007, as Operations Manager, and has been a central player in the development of Elysys' products since their early inception. He now oversees the overall running of the business along with a focus on developing and supporting new markets.
When Max isn't working, he spends his free time with his family and enjoys taking part in many different sports.
Cristian Golban
Operations Director
Cristian began his career with Elysys when he joined as Application consultant in 2012 following his internship with us. Since, he has been leading a number of global system deliveries, he is now responsible for Elysys company operations.
With expert knowledge in investments analytics and business intelligence, a passion for Management, Cristian heads up the delivery team made up of project managers, consultants and developers.
Cristian is qualified in Business Administration from International University of Monaco. When not at work Cristian enjoys the outside life of the Cote d'Azur as well as travelling.
Ivan Vukadinovic
Technical Director
Ivan has accumulated 20 years of experience in the ERP space and enterprise application development including 15 years in the Microsoft ecosystem. His logical and systematic approach to financial software development has led him to manage numerous large scale, international solution deployments.
Since he joined Elysys in 2012 Ivan has lead the technical team in the development of the Elysys solutions portfolio. He also sets the long term strategic and visionary roadmap of our R&D.
Ivan holds a Master's Degree in Applied Mathematics specialized in Cryptography and Algorithms from the Vienna University of Technology. He also holds a Bachelor of Science in Computer Science with main interest in Security and Computer languages from the Vienna University of Technology. When not at work Ivan enjoys flying light aircrafts.
Axel Lambert
Finance Director
Axel has enjoyed working at Elysys since the early inception, he has been involved in many larger projects spanning 2000 days of consulting with clients where he successfully deployed SunSystems and Microsoft Dynamics based financial systems. In 2017 Axel became the Finance Director at Elysys supporting our internal finance function.
Prior to this, Axel was working for an audit firm before joining the Banque Populaire de la Cote d'Azur where he was responsible for managing business accounts.
Axel has a qualification in Business Administration and Finance from IAE in Nice. Out of work Axel has a passion for motorcycles and mountains, escaping the corporate world to be at one with nature.
Vanessa Wood
HR & Resourcing Manager
With over 20 years spent as an independent head-hunter and recruitment consultant in the UK, Vanessa has worked across many global industries (Tech and Insurance industries mainly), which has given her exposure to different cultures as well the opportunity to develop a range of skills and knowledge to support employee engagement and HR processes.
As Elysys HR Manager, Vanessa oversees the whole of Elysys with HR and recruitment to support the company as it continues to grow and develop.
Vanessa now lives in the South of France, is passionate about motorcycles and loves to cook.
Alan Brown
Commercial Manager
Alan is an experienced Enterprise SaaS and technical software sales executive with a specialisation in workflow and financial business process engineering. Prior to joining Elysys, Alan worked with Itesoft and Casewise as a Sales Consultant and Manager.
Alan joined Elysys in May 2021 to manage the existing commercial and business development team. He brings his energy, focus and drive to deliver real business benefits and best practices across Elysys new and existing client base.
When Alan is not at work he enjoys horse riding, running and supporting local community groups.